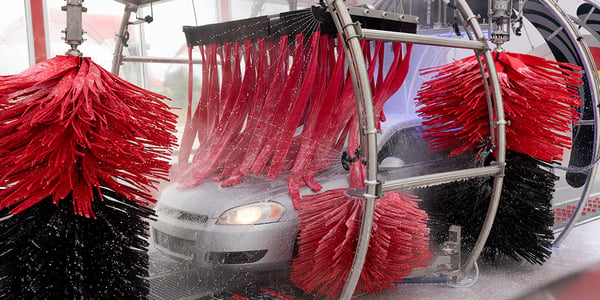 The customer calls in. Months ago they called, or sent a letter, or emailed the office to cancel their membership, but they just noticed on their credit card statement that they've been charged ever since. They want a refund, for the entire amount, or else.
It's a situation that car wash operators and any business with a membership program experiences routinely, and policies should be in place to help limit misunderstandings and streamline the account management process. But ultimately traditional membership programs force the customer to depend on car wash personnel to manage their account for them—they don't have direct control.
Wash Club: The Membership App Developed Specifically for the Car Wash Industry

Wash Club was developed by Tommy Car Wash Systems to give the car wash industry a modernized option for car wash membership management. It's a fully featured solution specific to car wash operations, and it's available now!
How it Works:
From the customer's perspective, Wash Club is the app they download from their regular app store. They pull it up, select their specific provider (from all participating car washes using the program) and are able to view and purchase their membership from their device.
All it takes is customer and payment information, and their license plate number. From then on they can visit the wash as a regular member, and make revisions or even cancel their account themselves, at any time, no phone calls required.
They have control and convenience, and the automatization involved naturally streamlines customer service, allowing a smaller team to manage more customers with less difficulty.
License Plate Recognition Built-In
Wash Club is more than an app. It's a technology suite that's bringing advanced, customized license plate recognition to more and more participating washes.
It is absolutely possible to enhance a radio-tag based membership system with an app system. But the best application of the technology integrates license plate recognition, as the combination gives customers the ability to sign up vehicles or make modifications wirelessly, with no car wash employee involvement. This lowers the barrier to entry and eliminates both the time and cost involved with applying and activating IR tags on-site.
And this compressive hardware + software package is already developed, ready to deploy, and supported one a constant basis by a team with a deep understanding of car wash operations.
Learn More!
To learn more about Wash Club or to bring your facility into the program, please contact the Tommy Car Wash Systems team using our contact form, or one of the other contact methods listed HERE.
Tommy Car Wash Systems