Tommy's Express Car Wash was listed as the 5th largest car wash brand in the "2021 Top 50 List of Conveyor Carwashes" report by Professional Car Washing & Detailing Magazine. This places Tommy's Express among the most successful operations and business models in the car wash industry after only five years of operation.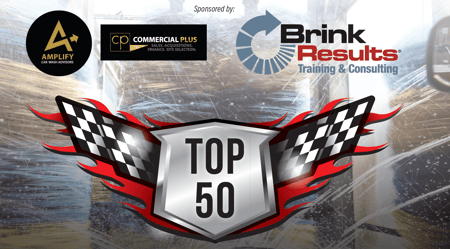 Originating with the first Quality Car Wash location in Holland, Michigan, the family of companies behind Tommy's Express celebrated their 50th anniversary in 2019 and includes world-record-setting corporate locations, car wash site developers, and equipment vendor Tommy Car Wash Systems, and systems provider Guardian Wash Command.
After its inaugural year in 2016, the Tommy's Express franchise-operated four locations, expanding to seven in 2017. In 2021 Tommy's Express opened 45 new locations, and at the end of 2021, they will have 100 sites open across the United States.
According to company president and chief innovations officer Ryan Essenburg, "2021 was our biggest year by far, and there's no slowing down ahead. We're ready and excited for everything that's ahead." Essenburg also stated, "With Tommy's Express, we set out to build and bring together, in-house, all the elements that a national car wash organization needs to be successful in a way that the industry has never had access to before. That's our foundation. Our explosive growth proves that this approach is the right one for us, for our partners, and for the car wash industry."
According to Alex Lemmen, chief executive officer of Tommy's Express, "Right now in 2021, we are exactly where we want to be. We've grown our team, added a tremendous amount of warehouse and fulfillment capacity, and focused on developing each and every process that goes into building and supporting this organization. I can't speak highly enough of this accomplishment or the many people who have contributed their time, talent, and energy to make it happen."
Lemmen also stated while talking about the company, "I'm also very proud of the WHY behind our corporate mission: Enriching Lives, Adding Value, and Serving Communities. While Tommy's Express exists today in the right place and at the right time to become a national brand, establishing the largest and most advanced chain in the world, we will forever remain rooted in our calling to serve communities and all who interact with our brand in any capacity."