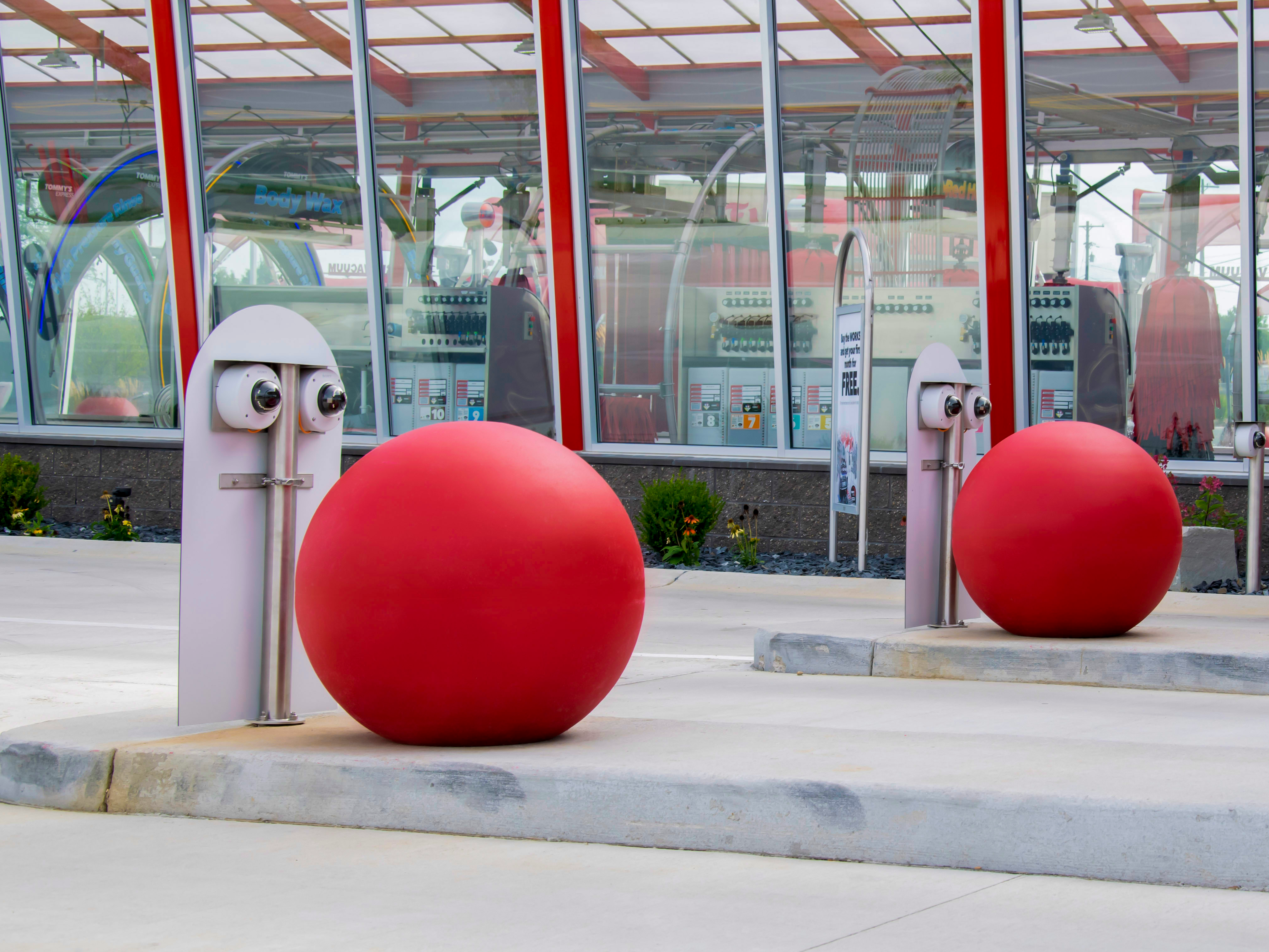 At our roots, we started out building equipment to improve how the wash worked.
Innovation is woven into everything we do. We offer the most advanced car wash technology and systems to build the foundation for the best car washes out there.
One of the modern options Tommy Car Wash Systems offers is our license plate car wash technology.
LPR (license plate recognition) is a club membership alternative to RFID sticker tags.
This is the way of the future for car washes.
LPR doesn't require stickers and is a smoother guest experience.
Upgrading technology to keep up with consumer behavior
When first developed, Radio Frequency Identification (RFID) tags gave operators a low-maintenance method to manage subscription membership programs.
Driven by cloud technology, the increase of smartphone use, and modern computing power, license plate readers offer all the advantages and functionality of RFID tags with better automation at the entrance.
The systems use high-definition cameras, automatic sensor systems, and sophisticated imaging software tied to a member database and a point-of-sale system.
A smoother guest experience at the start
Instead of attaching a tag inside the vehicle after every membership sale, license plate information can be entered over the phone, at the cashier window, or even by the customer online.
This change minimizes labor and eliminates the recurring expense of new tags.
Plate and payment information is retained in the database for easy renewal by the guest in the future. If the guest gets a new car and new plate, they can easily update it within the app. Or if they add a new driver in their family, they can enter all the information themselves. It's a perk that guests expect as the world changes with the times. Technology at the retail level must keep up with consumer behavior.
Reach out to our sales team for more information about license plate readers and how you can implement the technology at your car wash.