Wondering how can I improve my car wash equipment? Are you a current inbay automatic or rollover owner? Do you want to increase revenue and customer satisfaction? Consider converting your wash with a Tommy's in-bay conversion package.
On a 40-foot wash, you can push the pace to 40 + cars per hour when you convert your inbay to a short conveyorized tunnel.  
We use your existing structure and add new equipment to achieve faster processing and a smoother customer experience.
Our conveyorized belt system provides smoother and faster loading, no wheel damage you might get with a chain and roller setup and increased throughput.
Easily convert your inbay car wash equipment
Our project team custom-designs every inbay conversion to match your needs perfectly.
Our Tommy Car Wash Systems inbay conversion process typically goes like this:
The first step in the process is removing the floor so our installation team can install the new Tommy Transporter Dual Belt Conveyer and loading system. Once complete, we start the retrofit process, which includes installing our stainless equipment, cleaning combos, and blower system. Backroom systems such as pumping stations, RO units, and spot-free rinse are installed as needed to complete the retrofit based on your existing system.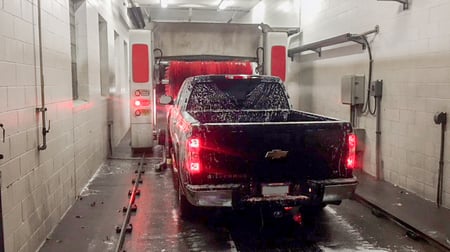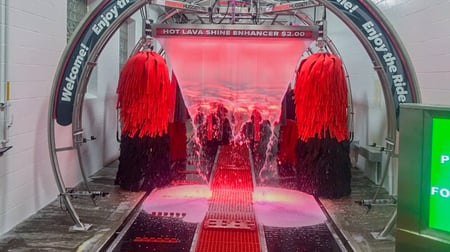 Your first step to start this process is to contact one of our sales team members to convert your inbay wash!