As many of you may know, last week the International Carwash Association (ICA) hosted the Car Care World Expo 2011 at the Sands Expo Center in Las Vegas. At Tommy Car Wash, we look forward to the ICA's annual expo as an opportunity to meet new wash owners, chat with clients and, of course, show off our latest wash technology.
This year, we were pleasantly surprised to see a stronger attendance and more interest in the industry than we've seen in recent shows, a good sign for the industry! Tommy reps and distributors partnered with equipment manufacturer AVW to showcase the latest additions to the Tommy equipment family, which generated plenty of interest among the wash owners and investors in attendance.
We snapped some photos of the show, including some of our most popular show pieces.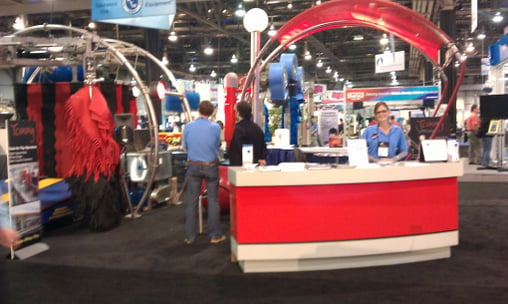 Mary Essenburg, graphic designer and marketing coordinator for Tommy, operates one of the two show booths.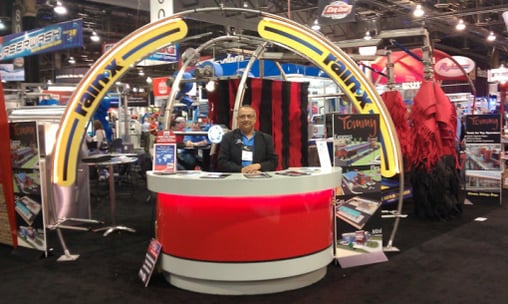 The first booth highlighted our signature, patented stainless steel round arches, complete with LED lighted signage.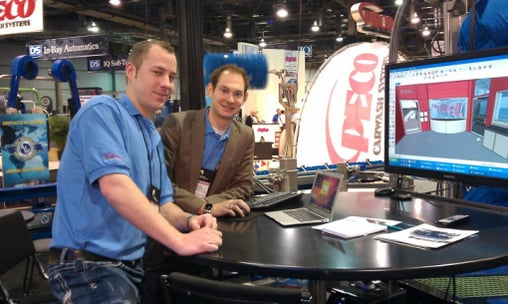 Operations manager Ryan Essenburg and product support specialist Nate Nyboer pour over new building 3D models at the new building design booth.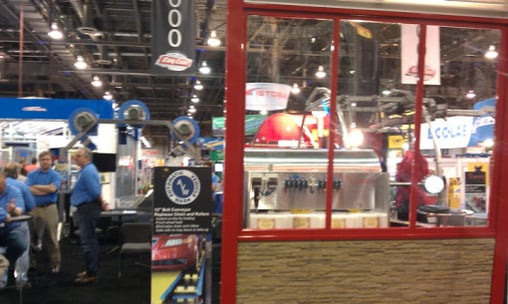 A portion of our iconic glass-sided walls on display.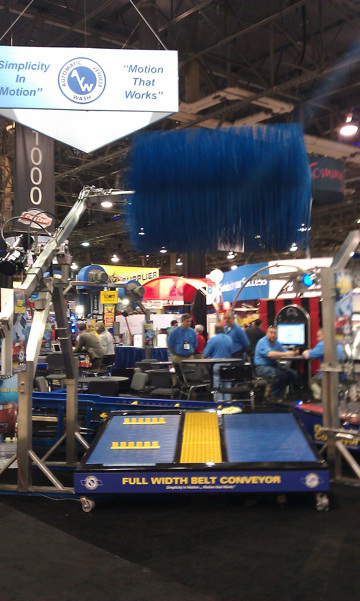 Tommy Car Wash Systems and AVW's belt conveyor offers revolutionary safety and functionality over standard chain conveyors, and proved to be the hottest item this year with over 50% of new projects opting to go with the belt conveyor system.
One of the biggest buzzes this year was the Inbay conversion system that allows operators to take a 40′ inbay automatic building and convert it to a conveyorized tunnel system mostly thanks to the dual transporter belt. If you missed Ryan's seminar on the inbay conversion process it will be available at our Youtube page next week. This game-changer product has allowed our latest success story Emile's Mobil Service to in one month convert from 1,300 cars per month up to 355 cars in a single day after the conversion!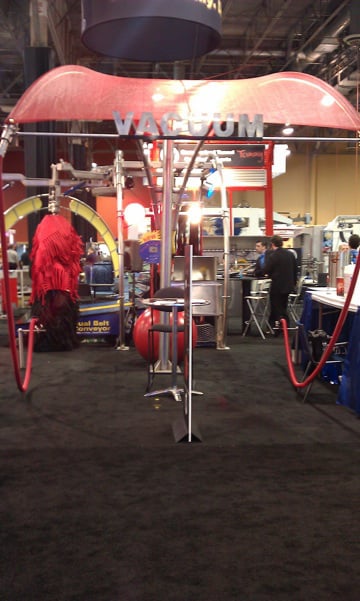 Our unique, dual-sided, canopied outdoor vacuum also generated considerable interest. The vacuum filter empties easily into the iconic "red ball" trash can or the "Tommy Cone" as we call it; paired with an attractive canopy and lighted globe, the canopy vacuum proved to be a show stopper, thanks to its obvious curb appeal and easy single stall modular design.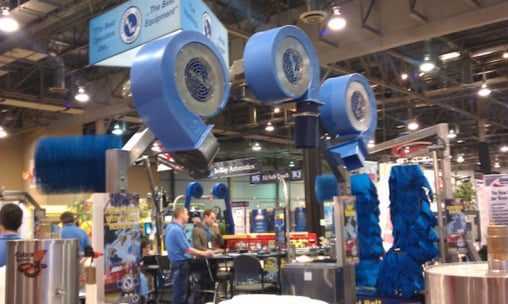 Blower arches and wrap / mitter combos completed the booth display.
Originally published at tommycarwash.wordpress.com