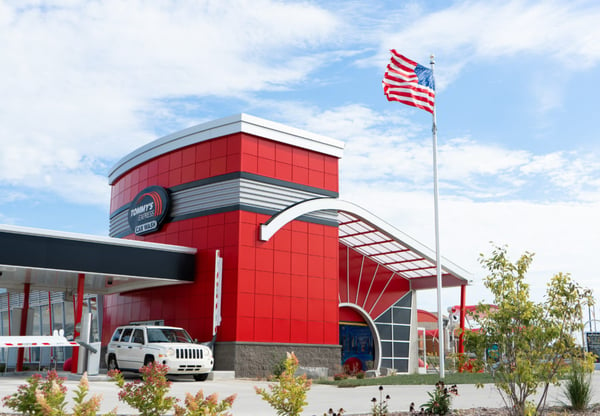 What is your company culture? If your employees or team members are unengaged or disinterested it will affect every part of your operations: your wash quality, your overhead, and—most of all—customer experience.
But creating a culture of enthusiasm, teamwork, and pride is far easier said than done. So, how do you go about building this kind of positive momentum in the workplace?
Be Missional
Passion doesn't start with WHAT, or HOW. Instead, it starts with your WHY. Naturally a car wash is a business and sales and growth are goals. But those can't be your team's core mission, your why. If it is, why should your employees really care?
No matter the size or location of your car wash, you and your team have a unique opportunity to help and serve others, acting as a positive force in your customers' day and providing a high quality service that they need. And if a customer needs special assistance you go above and beyond to meet their needs and make their day.
It's a simple thing, but respect, kindness, and service can form a mission that's worth buying in to.
Push for Excellence
If your mission is serving others, then excellence is the natural next step. Take the time to define what (realistic) excellence looks like in your employee's day to day activities and put it in writing. Then make
those expectations clear and explicit during individual and team training activities, reviews, and routine checklists.
Each member of your team should know exactly what is expected to them and how to make that excellence happen each and every day they are on the job.
Be Present – Take the Lead!
Car wash operators, managers, and team leaders play a decisive role in the formation of a great culture. Your attitude and actions set the tone for everyone else.
Be on-hand at the wash, acting out the same extraordinary customer service and above-and-beyond attitude you expect from your team. And be available and proactive, ready to help your team when they are stressed, answer questions, and provide support whenever and however needed.
Get to know your team members and build trust, and you may be surprised just how much loyalty develops as a result.
Provide Time to Socialize
Coworkers are often the absolute worst or the best part of a job. So do everything you can to help your team bond. Even among entry-level or hourly workers, occasional social events or meals where everyone can let their hair down and be a bit more natural are a great opportunity to help build these relationships and develop that sense of trust, positivity, and belonging.
Provide Praise and Recognition
When an employee is doing it right and knocking it out of the park, let them know. Be free with praise, and even when providing feedback or correction make sure to call out everything that the employee is getting right before encouraging them to work on the areas where they've fallen short.
You can also implement incentive programs and celebrate team milestones with rewards or events. It works and it helps your best team members feel even better about their mounting accomplishments.
But Don't Let Your Team Get Too Comfortable
Team members should be comfortable in in the sense that they understand their role and are in total command of the situation. But physical comfort can lead to laxity on the job. Physically and mentally your team should always be on alert, always monitoring the car wash and customer activity and always ready to jump into action if needed.
Excellence demands awareness, and for this reason our corporate washes bar comfortable chairs, internet access, street clothing, and TV from workspaces, reinforcing to team members that they are on duty and have a job to do—and do to the best of their ability.
About Tommy Car Wash Systems
Leaders in car wash innovation and development, Tommy Car Wash Systems produces high quality round stainless steel arches, equipment, control systems, and detergents along with proprietary building designs. Parties interested in high capacity, performance-driven car washing are invited to explore the Tommy's Express Car Wash franchise, a fast-growing international express car wash providing the highest levels of guest experience and wash quality. Coming soon to a city near you!
Tommy Car Wash Systems