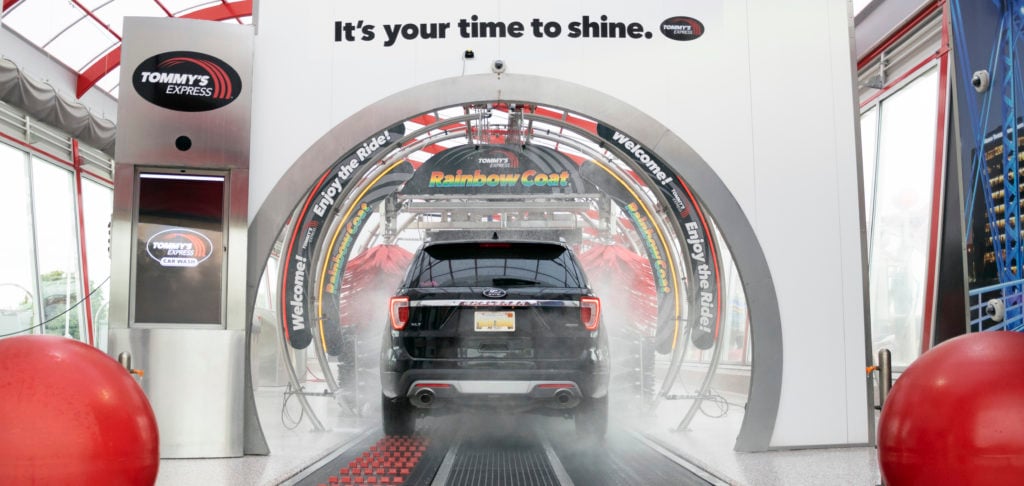 2022 was a year for the books.
Tommy's Express Car Wash experienced record-setting growth while Tommy Car Wash Systems launched new detergent products including our new Ceramic Body Wax, innovative new wash equipment, and multiple app and technology updates to improve our ability to serve our clients and guests.
Our commitment to quality car wash equipment, innovative products, and providing the best wash in the industry helped propel the brand to new heights.
Leading the car wash industry
With investment and interest flowing into our industry at an all-time high, our competitive advantages of being vertically integrated, experts in product innovation, and leaders at site-level operations have never been stronger.
Our business model is built for long-term success. As a third-generation family-owned company, we live and breathe car washes. It's in our blood. And we're committed to the growth and earning potential of our franchise partners. We're not in the business to make a quick dollar and exit the industry – we're in it for the long haul, for generational wealth and building a legacy that can be passed down to families.
As we continue to lead the industry, we've awarded 45 new franchise partners to further our commitment to communities.
Together, our impact reaches farther. With every car washed, a portion of the profits is donated to Water Mission. This year, our donations exceeded $200,000, impacting over 10,000 lives around the world. Our franchise partners also collaborated with over 100 nonprofit organizations for grand openings and community days, impacting lives at the local level.
Tommy's Express soars past 100 location mark
With grit, Tommy's Express expanded to 137 open locations, including 48 new locations in 2022—the most ground-up construction openings in one year in the history of our industry.
Our guests can wash at any convenient location, offering more value than ever across the country.
As we head into 2023, we anticipate more steady growth and are aiming for close to 200 locations by year-end, including expansion into new international locations. We are laser-focused on investing in quality car wash locations that offer a best-in-class guest experience.
With our vision front of mind, we're on our way to our goal of being the wash destination of choice around the globe.
Tommy's Express Car Wash nationally recognized for franchise growth
Tommy's Express earned multiple awards and recognition in 2022 in both the franchise and car wash industries. Here are some of the highlights:
At our core, we continue the never-ending pursuit of excellence in all facets of our business and continue to be the absolute car wash brand of choice for guests in our communities nationwide.
If you're interested in industry-leading car wash equipment with Tommy Car Wash Systems or a franchise opportunity with Tommy's Express, reach out now.
It's time to take 2023 to new heights!