HOLLAND, Mich, January 19, 2021 – Tommy's Express Car Wash was recently debuted and was ranked #1 in the car-wash services category in the Entrepreneur Magazine Franchise 500® 2021. The Franchise 500® is one of the most comprehensive, well-respected, and widely referenced guidesto franchises.
According to the Franchise 500® website, the "Five Pillars of the Franchise 500" that help rank franchise locations are cost & fees, support, size & growth, brand strength, and financial strength and stability. To be eligible to rank, a franchisor must be seeking new franchisees in the U.S. or Canada and must have had a minimum of 10 units open and operating as of July 31, 2020, with at least one franchise located in North America. Each eligible franchisor was scored based on more than 150 data points, and those with the highest cumulative scores became the Franchise 500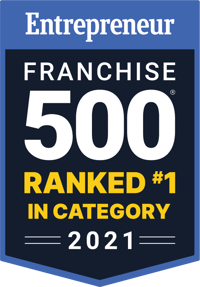 Chief Executive Officer Alex Lemmen stated, "It's an honor to a part of the Franchise
500® list and to be ranked #1 in the car wash services category." He also said, "Tommy's Express Car Wash
is our company's way of sharing success with others, to help them enrich lives, add value, and serve their local communities. Growth and opportunity keep us striving ahead as we are filling a serious gap in service offering around the world."
Over its 42 years in existence, the Franchise 500® has become both a dominant competitive measure for franchisors and a primary research tool for potential franchisees. Tommy's Express Car Wash's position on the ranking is a testament to its strength as a franchise opportunity.