HOLLAND, Mich Jan. 4, 2021 - Tommy Car Wash Systems is excited to share that they have scaled up detergent operations by the acquisition of blending assets and resources to expand their state-of-the-art blending and bottling division in Holland, MI.
Tommy Car Wash Systems new proprietary formulas have been developed by a collaboration involving expert car wash operators and industry-leading chemists to produce clean, shiny, dry vehicles at the highest possible speeds.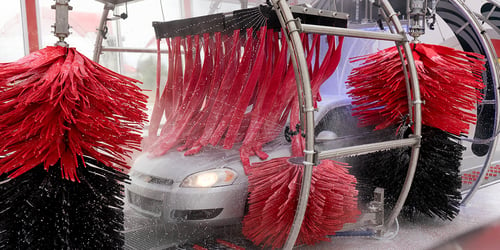 Tommy Car Wash Systems works with a small group of signature product producers to formulate and round out the Tommy Signature Detergent lineup. Many of the new formulations are concentrated to the maximum amount possible to reduce logistics expenses and the carbon footprint associated with shipping. The strategic growth of Tommy Car Wash Systems in-house blending department will provide the opportunity for car wash operators to experience significant savings in their operational costs while also providing improved results for their wash guests.
"Scaling up our detergents blending while streamlining the process, packaging, and logistics to save our franchisees and other car wash operators money has become a major focus for us," says Ryan Essenburg, President and Chief Innovation Officer at Tommy Car Wash Systems. Mr. Essenburg adds, "We are pioneering environmentally safer, easier, and smarter detergent management solutions while lowering manufacturing and distribution costs, which gives us a competitive advantage in the industry.
About Tommy Car Wash Systems
Built on a legacy of cutting-edge design and operations, Tommy Car Wash Systems leads the way in car wash equipment, facilities, and operations. Our products will support you every step of the way, from the smallest fitting to a comprehensive franchise solution.